The comments Of Mr. Osman Kocaman, chairman of Kocaman Balıkçılık A.Ş.
Fish species are under threat in Turkey
Dragnet fishing has increased rapidly in Turkey from the end of the 70s and with the 80s, such fishing has been promoted with long term loans and has expanded without any control and beyond the demand.
Conversion from wood boats to steel vessels occurred fast whereas the length and width of such vessels has been extended and eventually, big fishing boats of big sizes have started fishing excessively in Marmara and the Black Sea which are deemed and caused serious pressure on our live fishery stock and a threat on the future of fish species.
Authorities who are supposed to regulate rules failed to prevent this situation. Any attempts of restrictions have been halted and in summary, fishery circulars have become meeting the demands of those with a louder voice (regardless of their company sizes). Therefore, dragnet fishing which is the most important tool in our fishing production is vital for our country but there lots of issues to be solved. If no good fishery policies will be developed we always may become a troubled industry.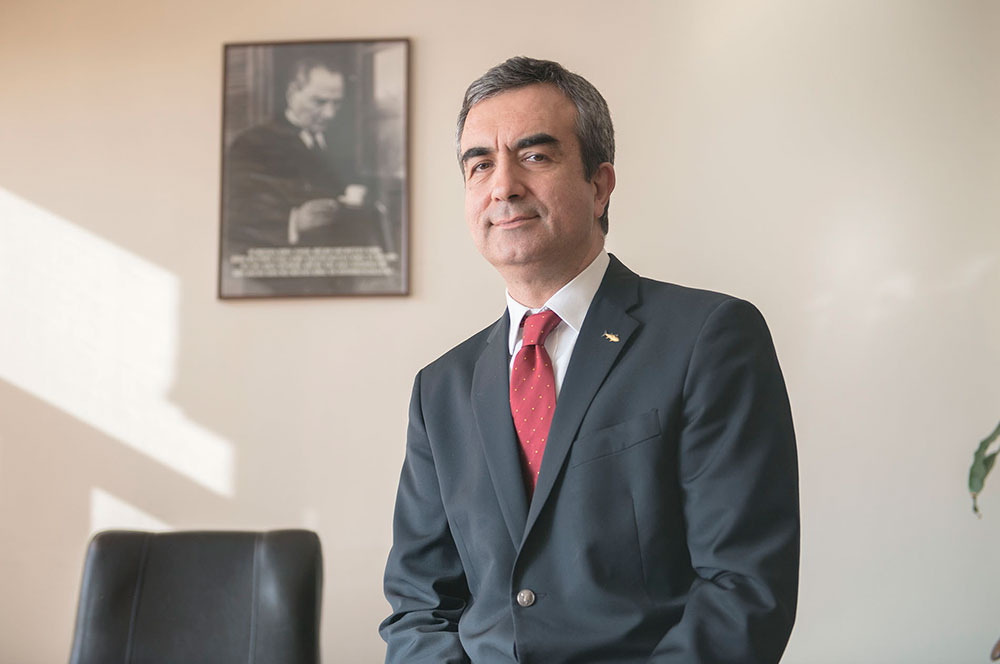 However, there are sources which will be enough for both small and big size fishers in Turkey provided that fishery policies shall be distant from populist approaches. The decree of scraping old boats which has come into effect last year has a positive effect on decreasing the threat on fish stocks. We can sum up major problems and solutions in respect with dragnet fishing as following:
1-Baby anchovy fishery: Anchovy is our most important fishing product and the most important protein source of our people from the sea. The most important problem in sustainable anchovy fishing is fishing anchovy which are smaller than 9 cm, means which are still babies. Our people do not consume small anchovy presented to the market. In this case the only place to sell small anchovy is the fish meal factories which their number is below 10 in Turkey. If the Ministry of Agriculture conducts controls in these factories during the fishing season which lasts 2 to 3 months at all the fishing of small anchovy may be prevented. We have to ensure that such an important fish species has to lay eggs at least once.
2-Blue fish length restriction: As like in other fish species, a tolerance of 10 percent for fishes under 20 cm should be applied per case. No fisher net can distinguish any fish which is 1 to 2 cm shorter with a mesh of 20 to 25 cm. This situation may cause to any penalties being applied on fishers.
3-Fishing restriction in shallow waters at a distance of 24 meters from shore: All dragnet fishers agree on the deduction of the restriction to 18 meters during three 3 months of the year (September-October-November) which is the migration season of fishes where they lay eggs. During the rest of 9 months the restriction should be applied based on 24 meters. By this way unlawful fishing like trawling in the Marmara Sea by dragnet fishers will be prevented. This exemption may be awarded to fishers of this region as applied in the EU. For example, dragnet boats in the Çanakkale port shall fish at 18 meters from the shore in the Çanakkale region only whereas other fishers shall not be allowed to fish in this area. By this method the rush of other fishers to this region will be prevented. Local fishers will protect their area and self-control may be achieved. In the meantime reserve areas where fishing shall be prohibited 12 months a year have to be determined and announced. Dragnet fishers who claim a distance of 18 meters from the shore demand also this execution.
4-Tuna dragnets: Tuna dragnets have to be separated from other dragnets and boats which have participated in tuna fishing by coincidence and boats which have been fishing tune for 30 years shall not be evaluated in the same way. Unfortunately, this matter has become out of control and has evolved in a tool of unearned income. Boats who hunt tuna and similar fishes in the Aegean and Mediterranean Seas shall not hunt in the Marmara and Black Sea. Of these issues will be handled, the problems of fishery will be eliminated to some extent.